Split Rock Ranch
Hand spun yarns created by a Fiber Artist for fiber artists for that special one-of-a-kind project.
70% Merino~30% Silk Handspun Luxury Yarn
A beautiful skein of SOFT handspun yarn spun two-ply from 70% Merino~30% Tussah Silk top in yummy Autumn colors. This yarn has been properly treated to set the twist. We have additional fiber available so if you need additional yarn, just let us know and we can spin more up for you.
There are two skeins ~ Both are 1.9 oz. ~ One is 85 yards, the other is 93 yards for a total of 3.8 oz and 178 yards.
Here is a photo of the roving used to create these yarns. The color of the roving is a better representation of color and luster.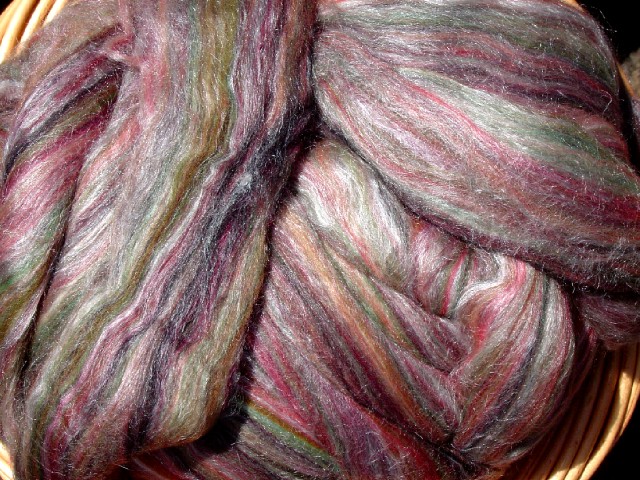 To purchase these skeins, click here.
Email us with any questions.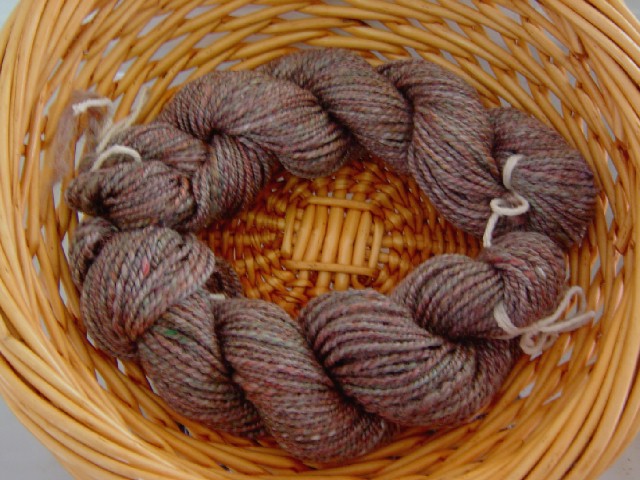 The actual color of the fiber may vary slightly from the auction photo as each computer displays color a bit differently.