Split Rock Ranch
Hand spun yarns created by a Fiber Artist for fiber artists for that special one-of-a-kind project.
Exotic Luxury Black & White Eyelash Novelty Yarn
Three beautiful skeins of exotic luxury handspun novelty yarn as follows:
Two skeins of 1 strand soft black alpaca and curly white lincoln locks plyed with 1 strand of 100% black angora:
2.0 oz. and 43 yards.
One skein of 1 strand soft black alpaca and white cotswold curls plyed with 1 strand cotton binder:
2.7 oz and 84 yards
For a total of 4.7 oz and 127 yards of gorgeous chunky weight exotic luxury novelty yarn!
Use the largest knitting needles you can find and knit in an openwork lacy pattern to show off the texture of this beautiful novelty yarn.
Most spinners charge $1 per yard for novelty yarn. Our price is half of that!
$60.00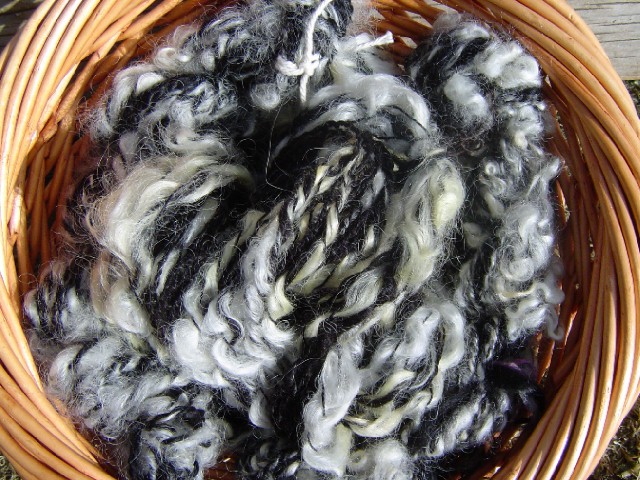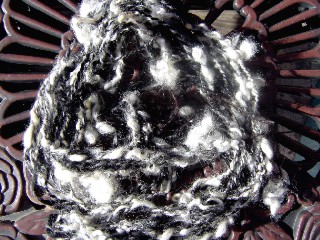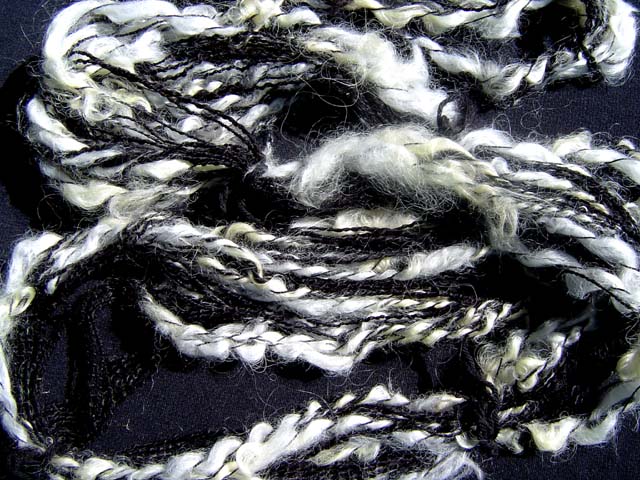 The actual color of the yarn may vary slightly from the photo as each computer displays color a bit differently.