Split Rock Ranch
Hand spun yarns created by a Fiber Artist for fiber artists for that special one-of-a-kind project.
"Fiery Skies"
A beautiful skein of next-to-the-skin SOFT handspun yarn spun two-ply with 64's Merino roving hand dyed in our "Fiery Skies" colorway.
15 WPI (wraps per inch) Sport (2) weight yarn.
Gauge per inch = 5.75 - 6.5
Needles ~ US 3-5 / Metric 3.25 - 3.75
Crochet Hook Size D, E
2.2 oz. and 188 yards.
$17.50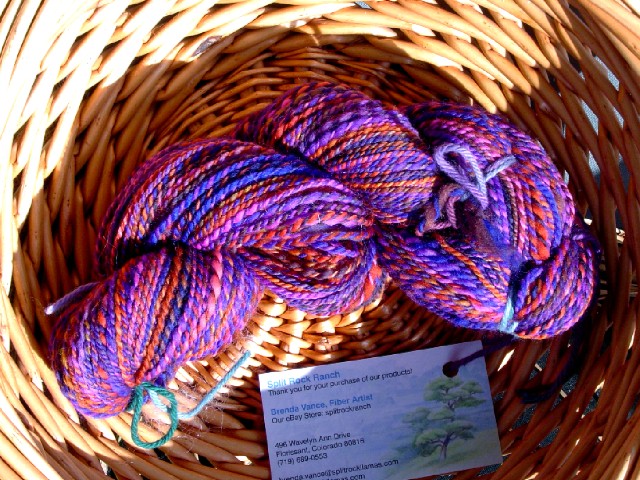 This is how the yarn looked in roving form, prior to spinning.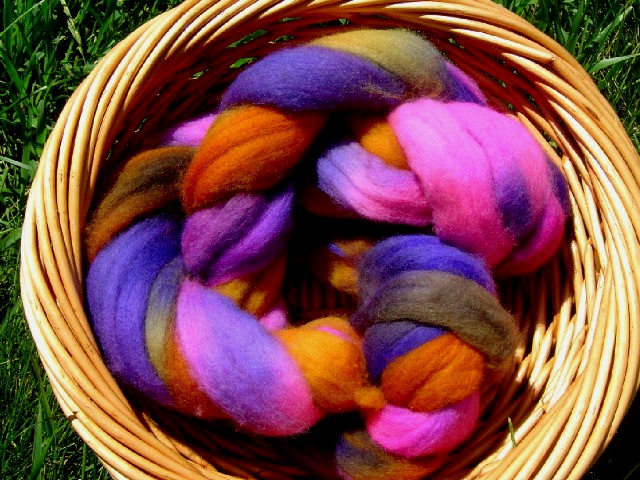 If you need additional yarn for a project, please contact us. We can dye additional rovings and spin them for you.
The actual color of the fiber may vary slightly from the auction photo as each computer displays color a bit differently.