Llama Fleeces for Sale
All of our 2008 shearing fleeces have been sold. Please email us to reserve your fleece(s) for the 2009 shearing, which should start in early May 2009.
Photos of previously shorn fleeces are shown below.
Mesquite - 2007 Prime Fleece - Sold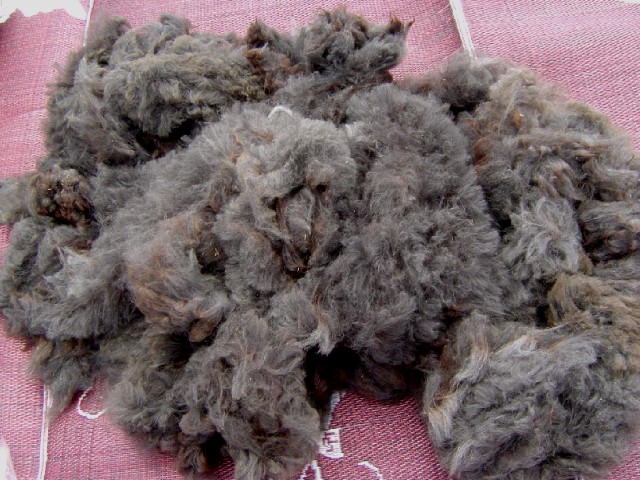 Minnie Pearl - 2007 Prime Fleece - Sold
High Five - 2007 Prime Fleece - Sold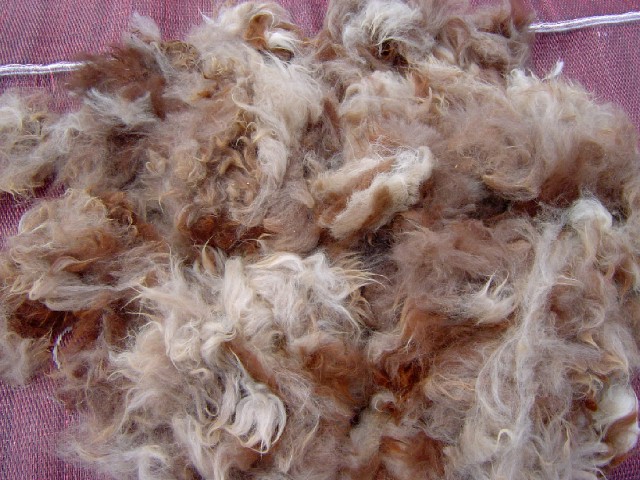 We will add fleeces as they become available.
If you are looking for a particular color of fleece, look through our Llamas For Sale list to see if we have a llama in that color OR email us with your request and we will let you know if we have it available.
Here is a link to a Guide I wrote on eBay on selecting the perfect llama fleece.
http://reviews.ebay.com/Selecting-the-Perfect-Llama-Fleece_W0QQugidZ10000000002238558
Contact me if you have any additional questions.
Here are some photos of our fleeces after they have been processed into rovings. As you can see, llama fiber comes in a wide range of colors. Mixing colors during processing can give you an even wider range of colors, shades and hues.