Split Rock Ranch
Custom HandDyed Rovings
We now offer our beautiful colorways in several types of rovings. I don't routinely stock every variety of roving but they can all be ordered for a custom order. Email me to let me know which fibers you're interested in and how many ounces you need and I will order it in and dye it in your choice of colorway(s).
The superwash rovings are perfect for making sock yarns or yarns for anything that you want to be able to wash without the worry of felting.
You can needle felt or wet felt with any of the rovings that are NOT superwash. Hand wash your finished garment in cool water, reshape and lay flat to dry.
Each colorway is hand dyed to create a unique work of art that cannot be duplicated exactly so each roving will vary, even in the same dye lot. We are creating new colorways constantly so we will add new colorways at the end of this page as they are created and alphabetize later. Please email with any questions or special requests. You may also send a photo or request special colorways custom made just for you - email us for more information.
Prices are subject to change without notice. Please email us to confirm current and correct pricing.
100% Merino = $3.50 per ounce
100% BFL = $3.65 per ounce
100% Wensleydale = $3.65 per ounce
100% Falkland = $3.65 per ounce
100% Tussah Silk = $7.50 per ounce
80/20 Merino/Tussah Silk = $5.20 per ounce
60/40 Merino/Bamboo = $4.90 per ounce
50/50 Merino/Tencel = $5.05 per ounce
100% Superwash BFL Wool = $3.95 per ounce
100% Merino Lambs wool Superwash = $4.00 per ounce
50% Superwash Merino/50% Tencel = $5.20 per ounce
The following mohair and mohair blend rovings have been discontinued. I have a limited amount in stock. When I run out of them they're gone for good.
100% Mohair = $4.00 per ounce
70% Merino/30% Kid Mohair = $5.00 per ounce
Please email us with the colorway you'd like to order, the type of roving and the number of ounces you'd like to order. We will inform you as to whether or not we have the fiber in stock, how long it will take to get it if we do not have it in stock and how long your custom will take once we get it on our dye schedule.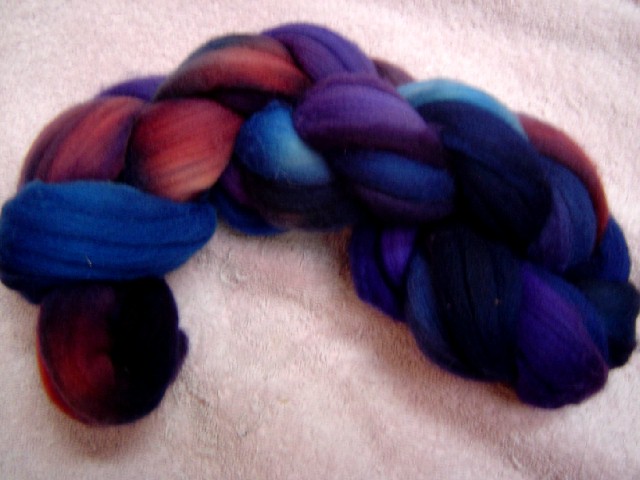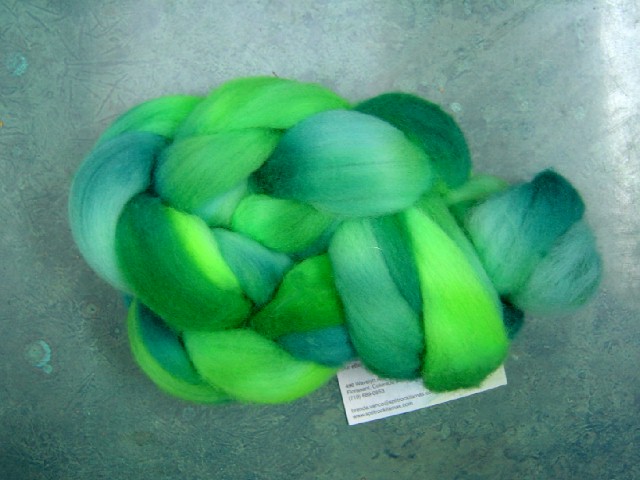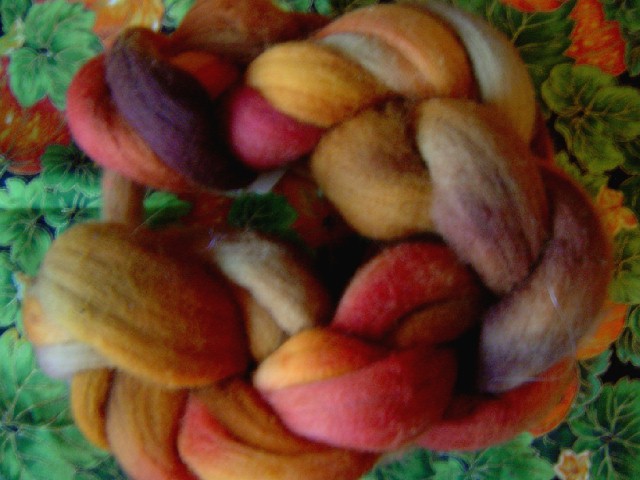 Alpenglow Aspen Meadow Autumn Harvest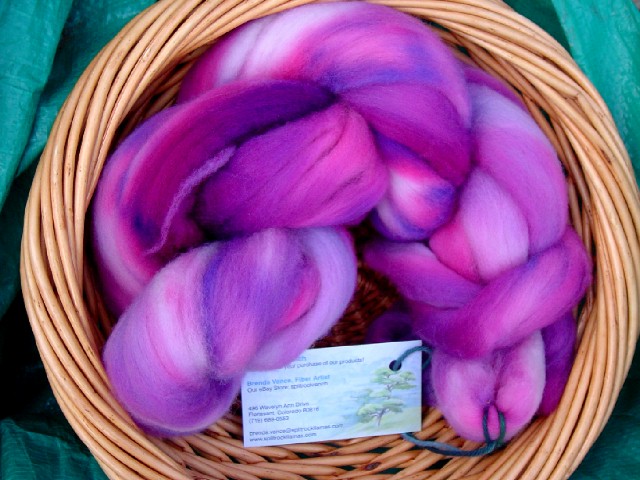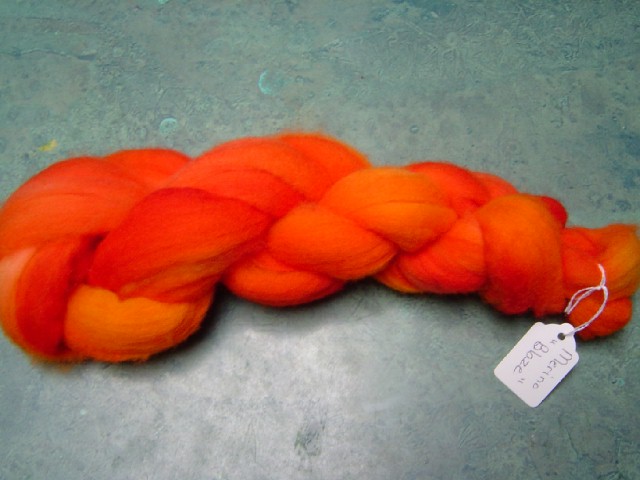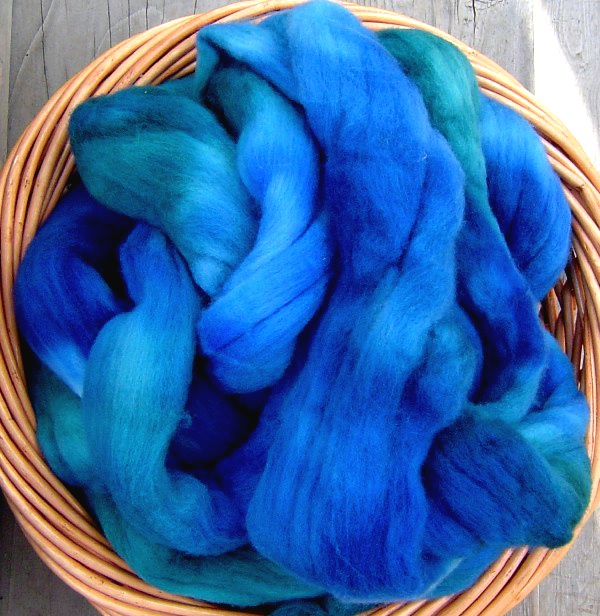 Berries & Cream Blaze Blue Lagoon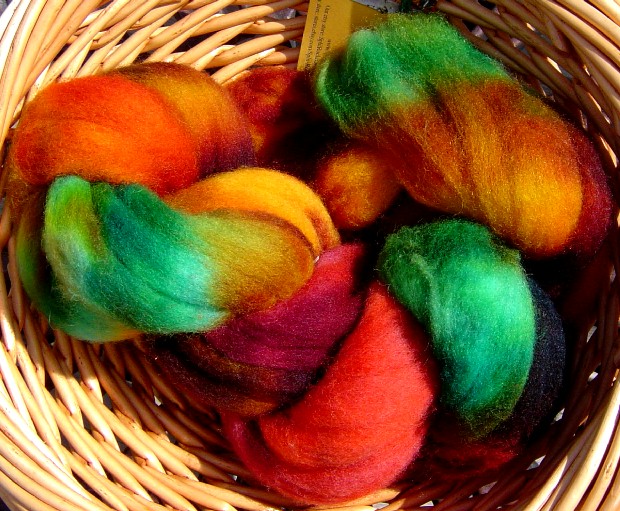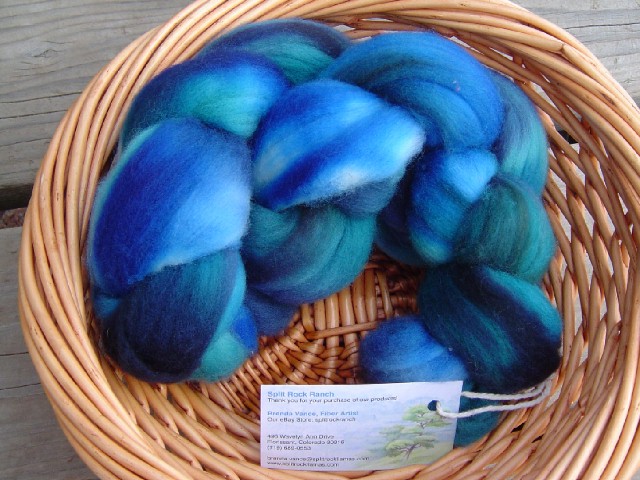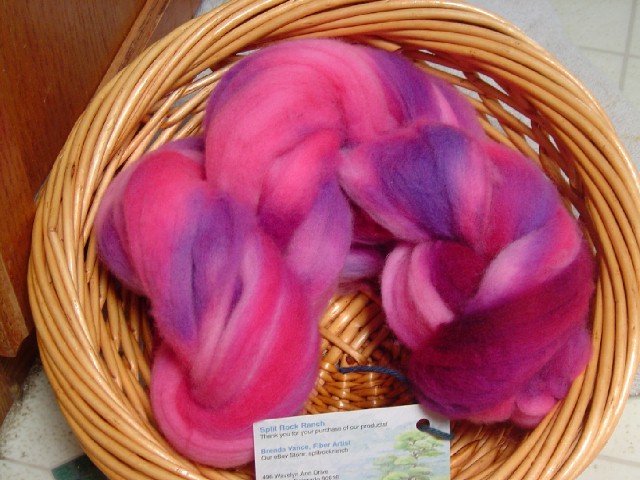 Bountiful Harvest Caribbean Cool Carnations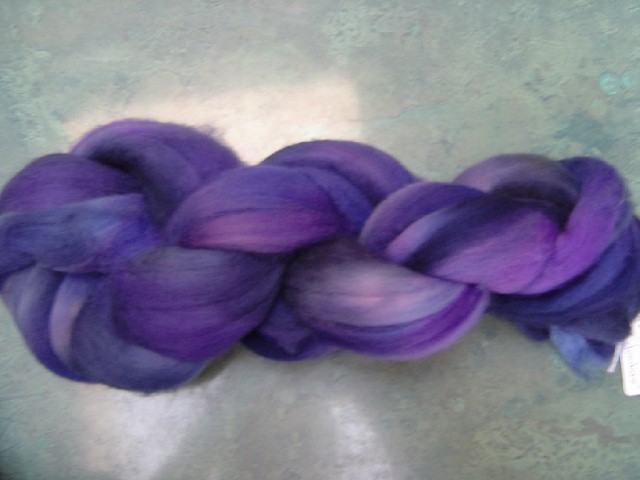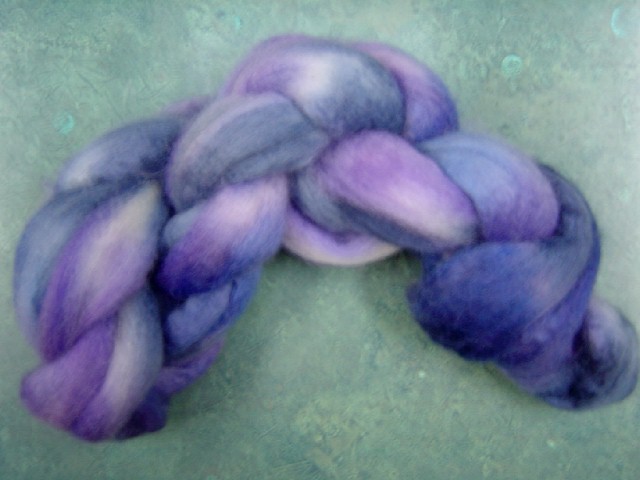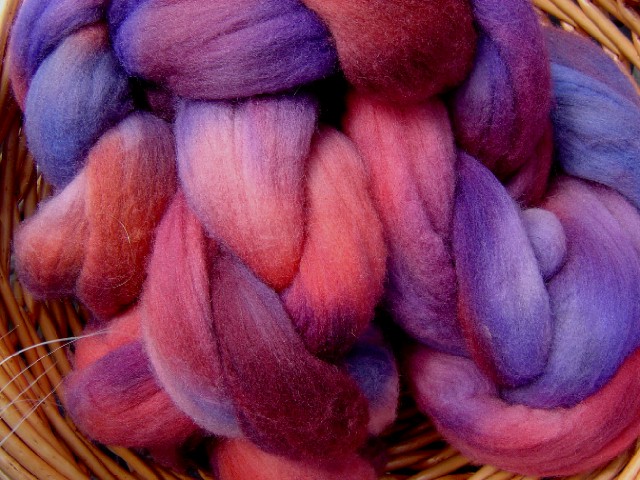 Colorado Columbine (dark) Colorado Columbine (light) Colorado Sunset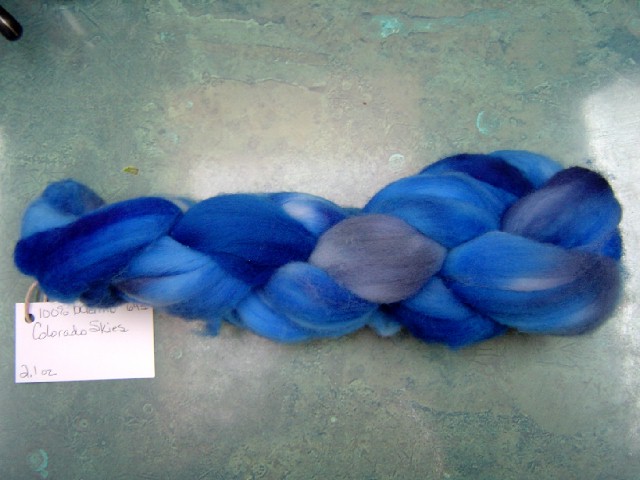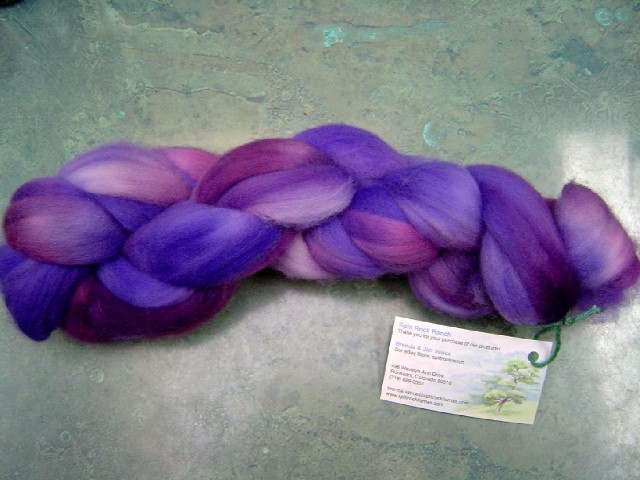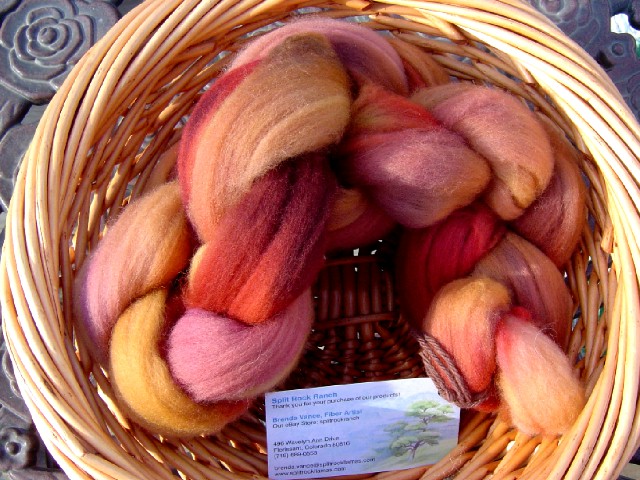 Colorado Skies Crocus Desert Sands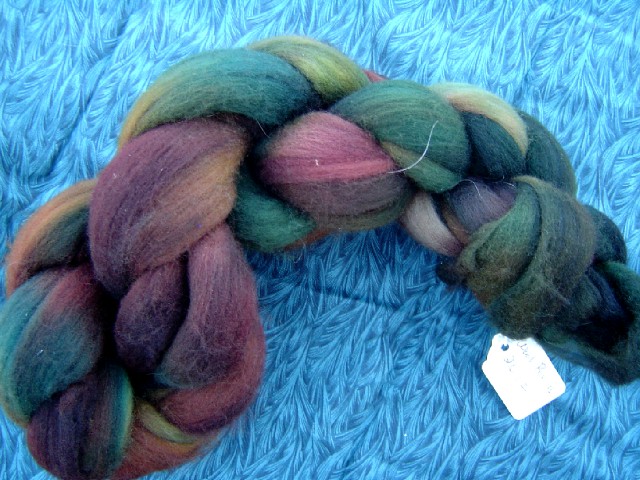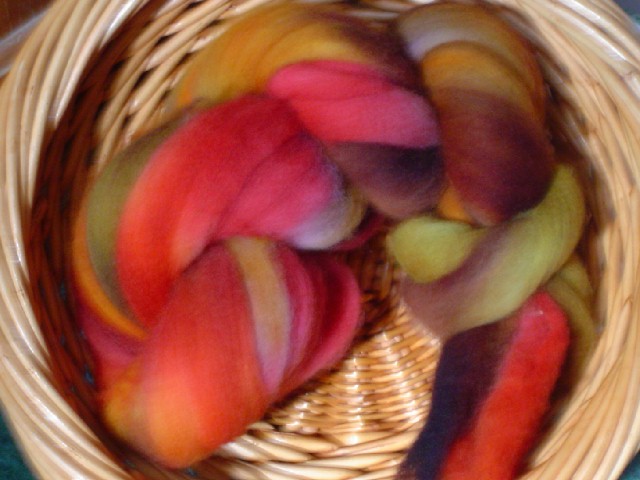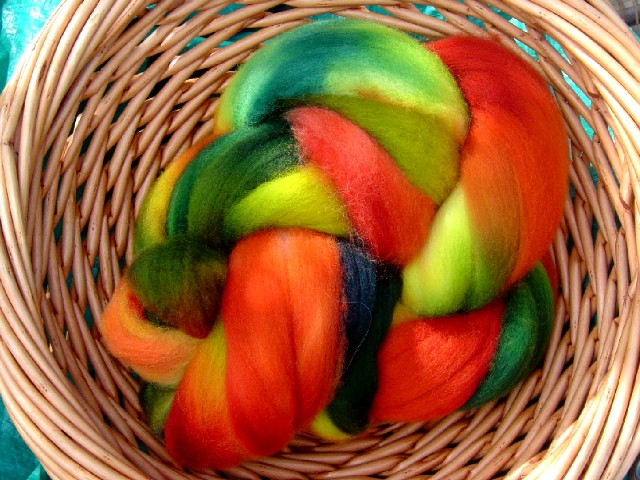 Enchanted Forest Fall Leaves Fiesta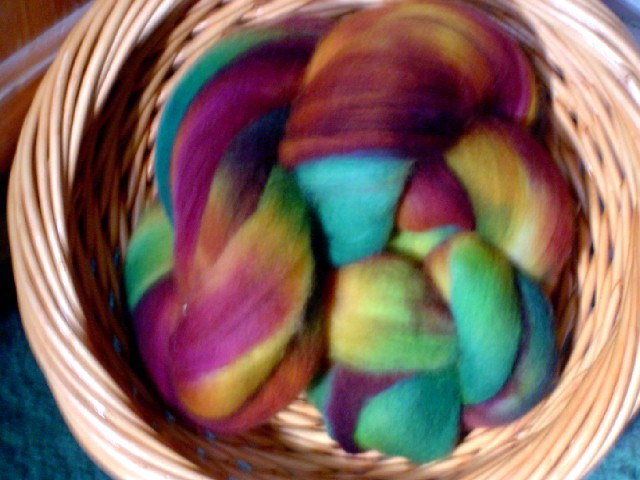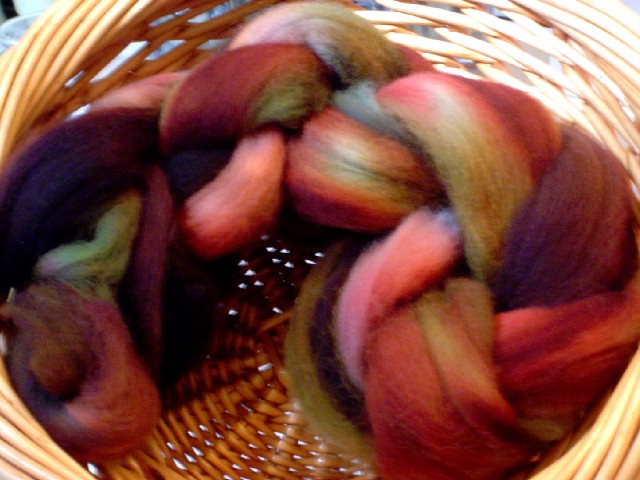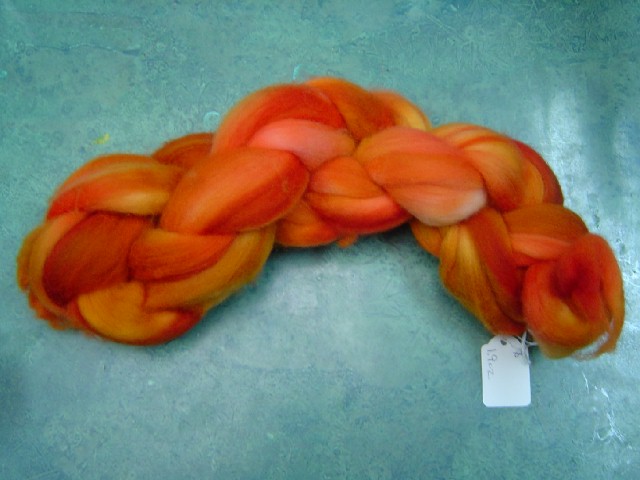 Harvest Herbs & Spices Maple Leaf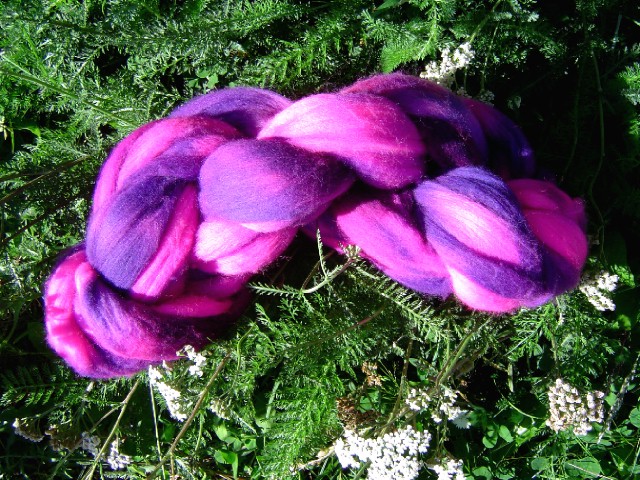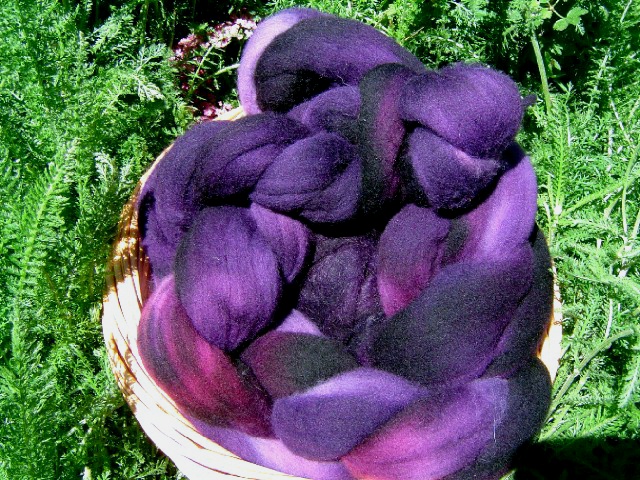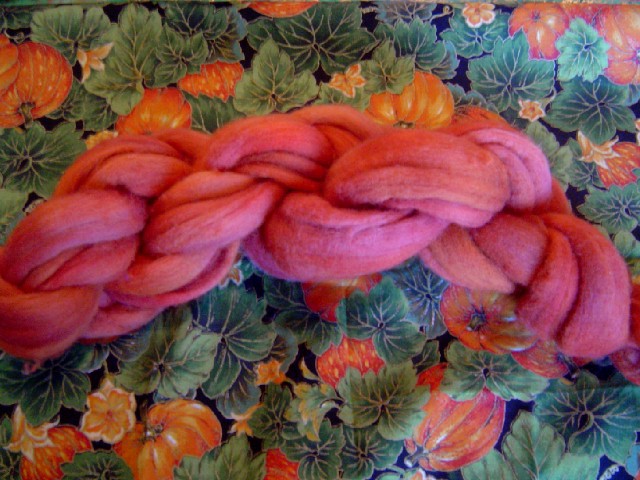 Morning Glories Mountain Twilight Nutmeg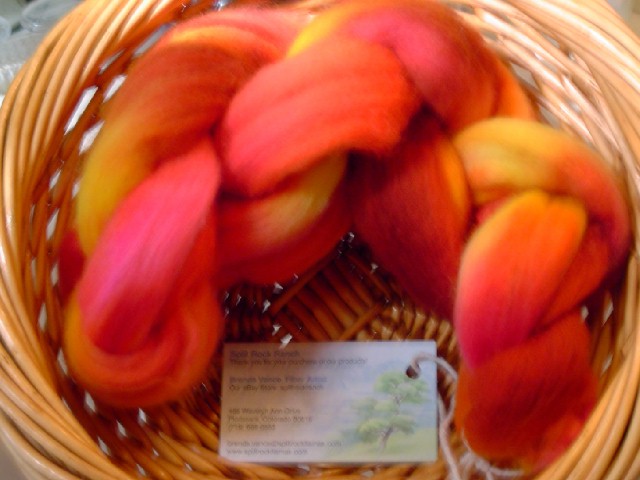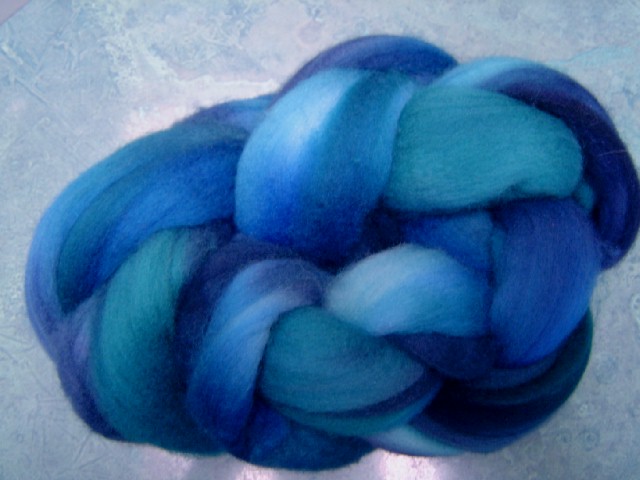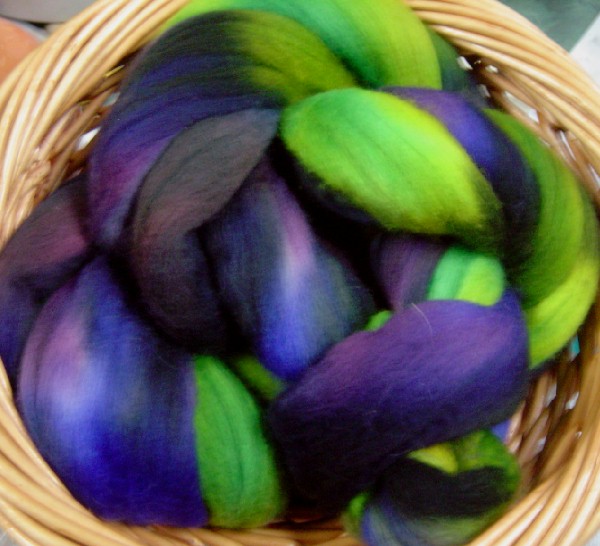 Oahu Sunset Ocean Deep Pansies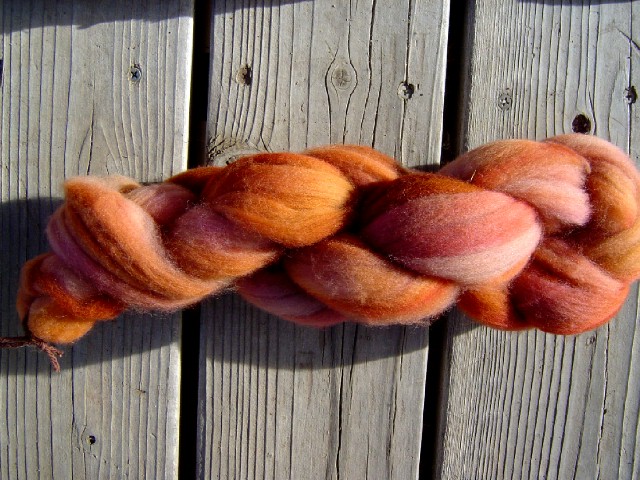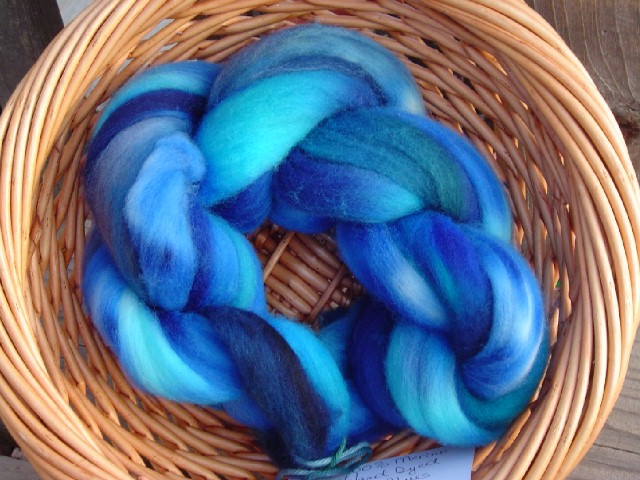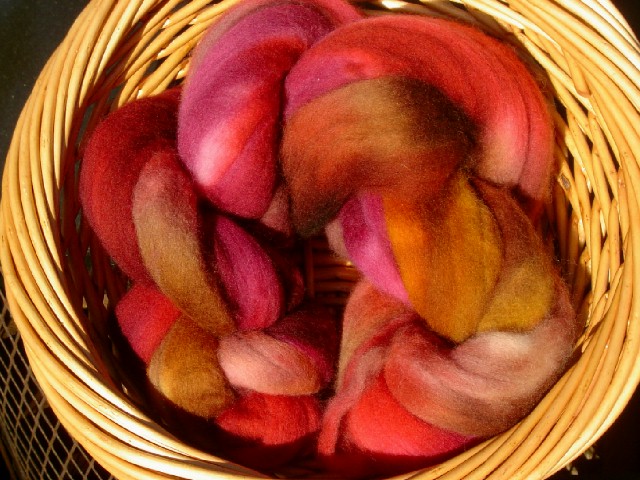 Peach Cobbler Ragtime Blues Rambling Rose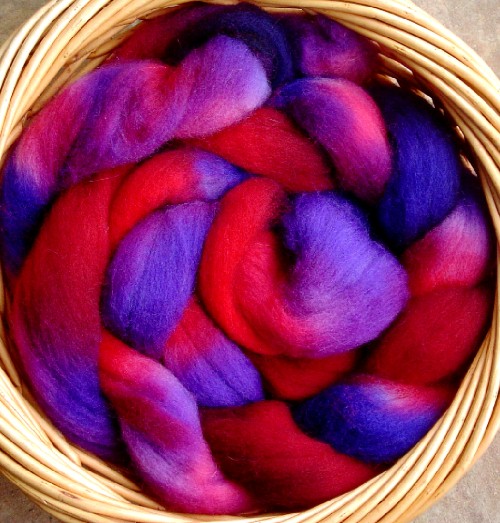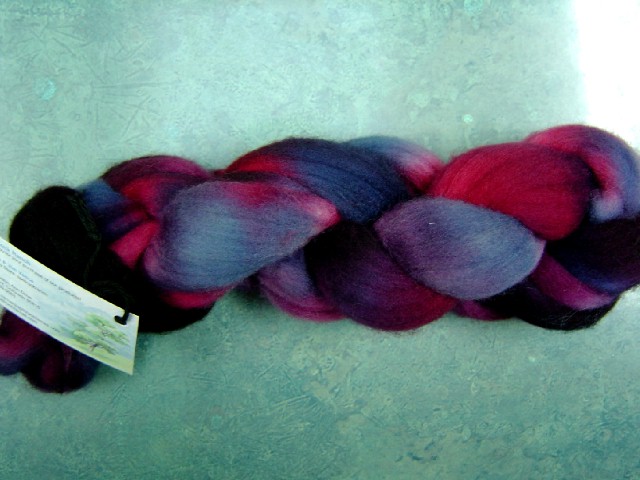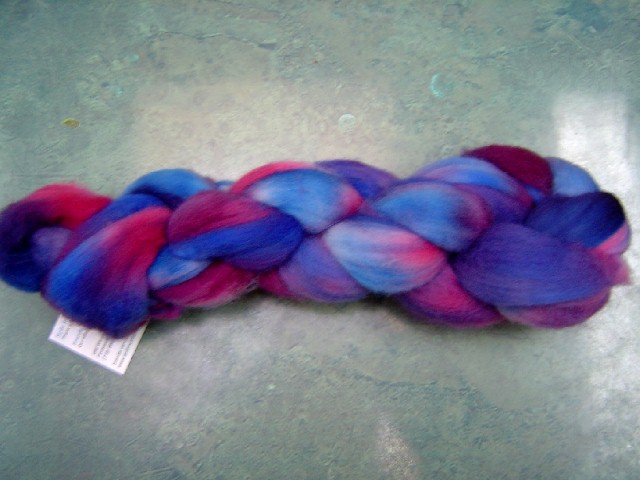 Red Hat Rocky Mountain Majesty Rocky Mountains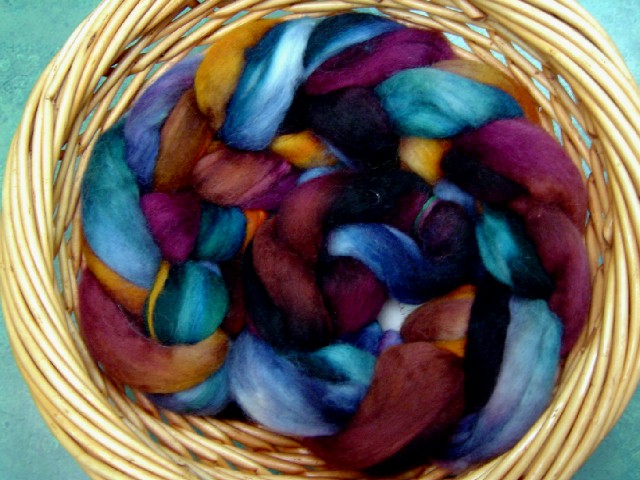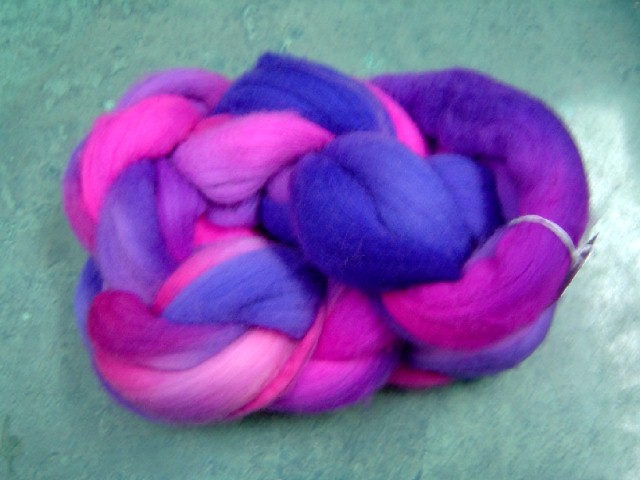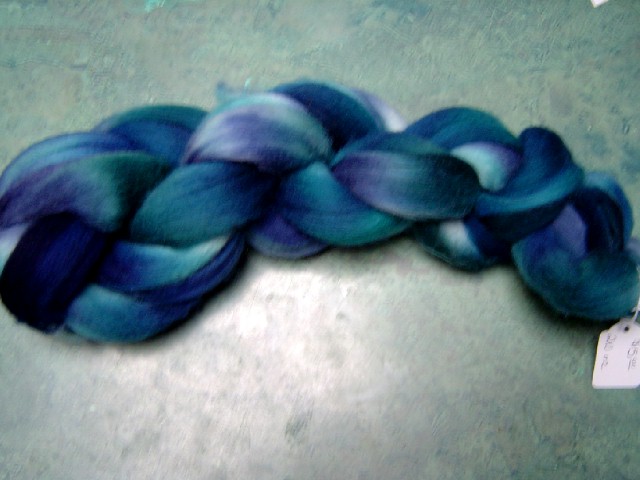 Sedona Spring Fling Stormy Seas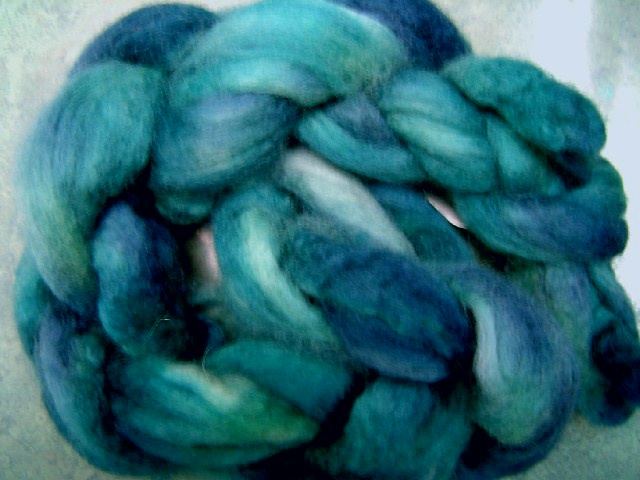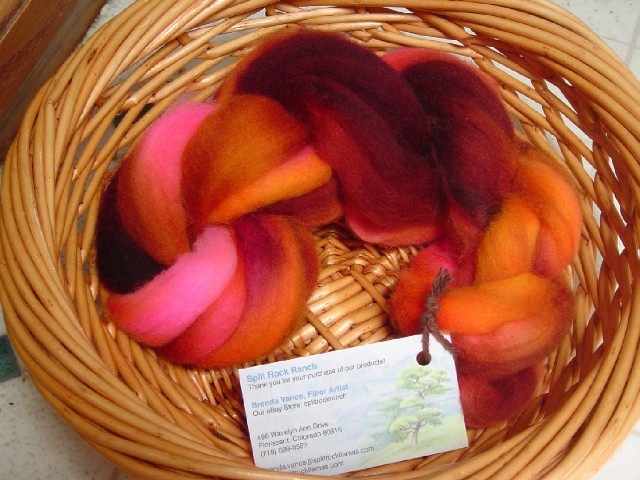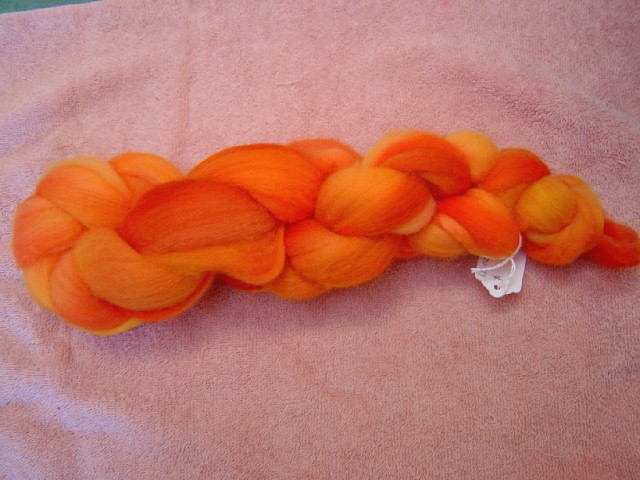 Stormy Skies Sunset Tangerine Tango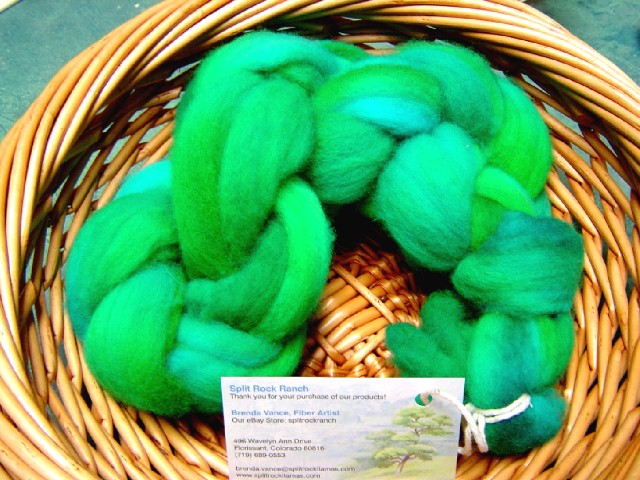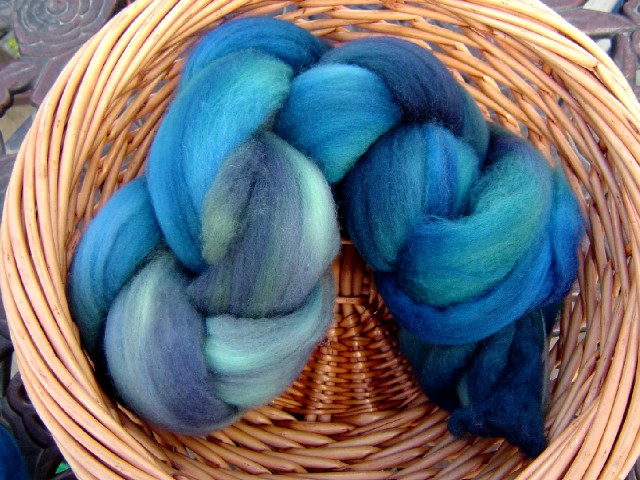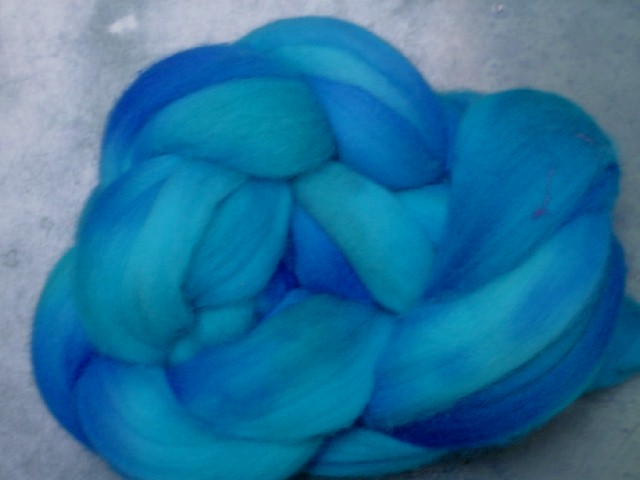 Tantalizing Turquoise Tartan Plaid Tranquil Waters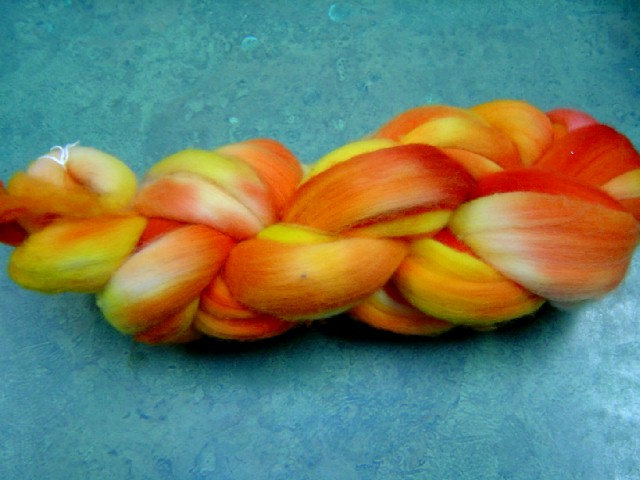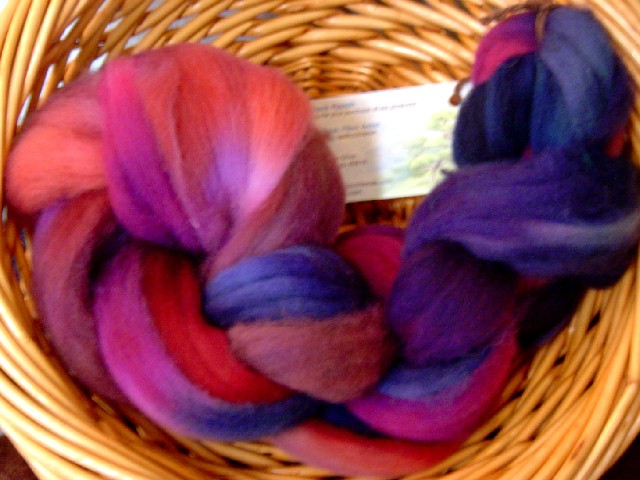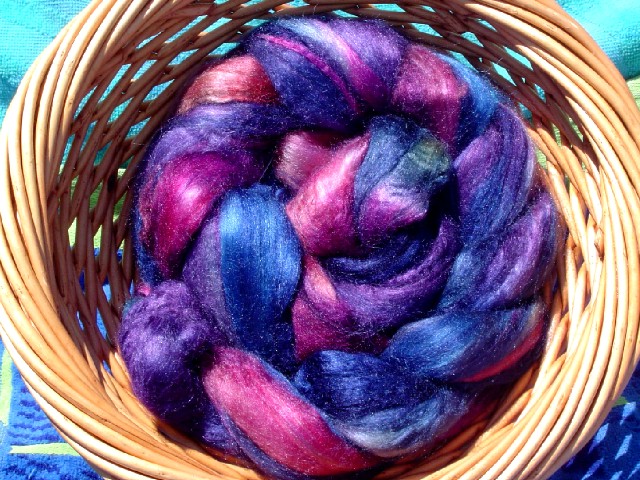 Tropical Fruit Twilight Twilight on Silk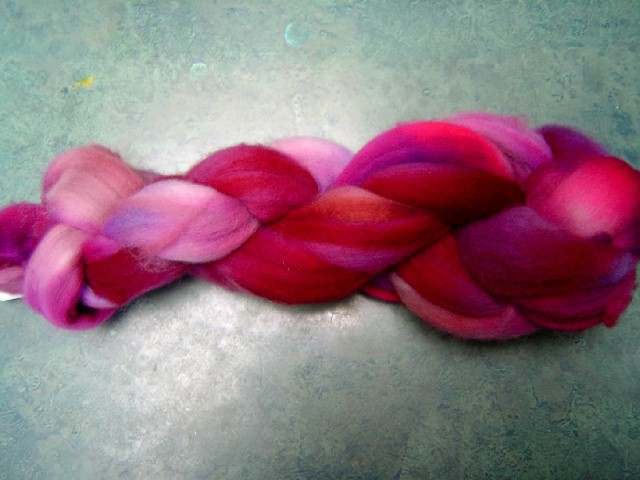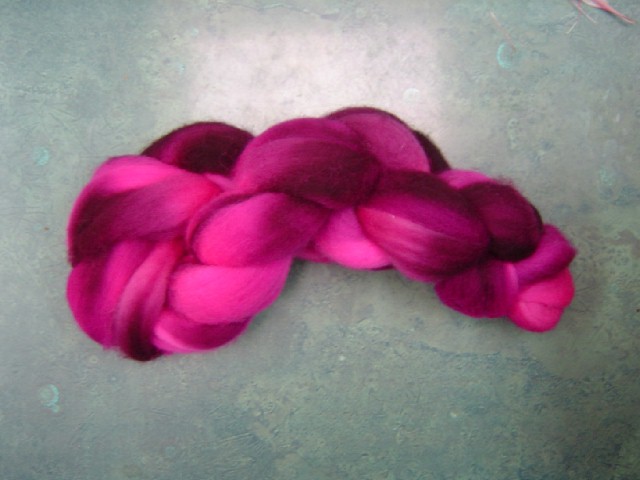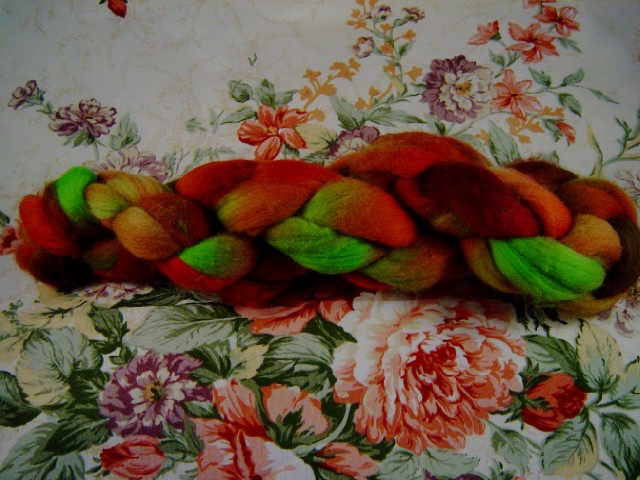 Very Berry Very Cherry Winter Rose
Our newest colorways, also in alphabetical order: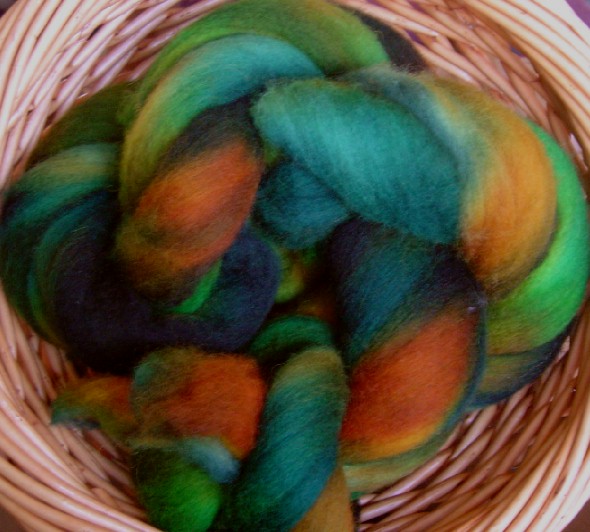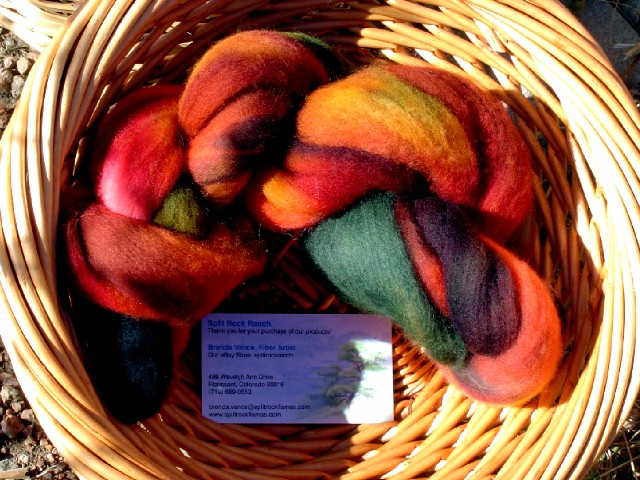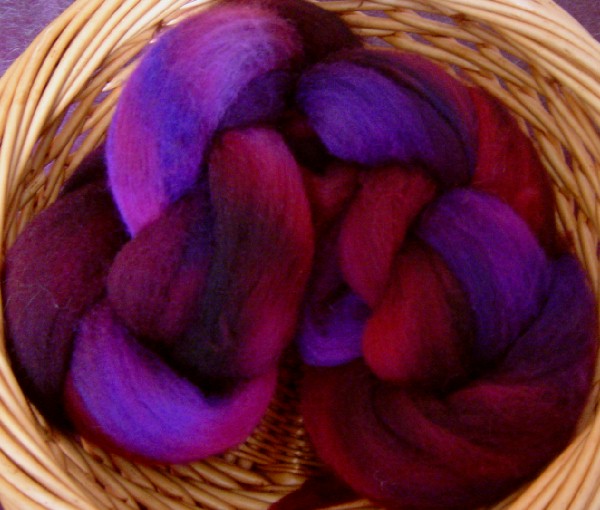 Aspen & Pine Autumn Splendor Berries - Mixed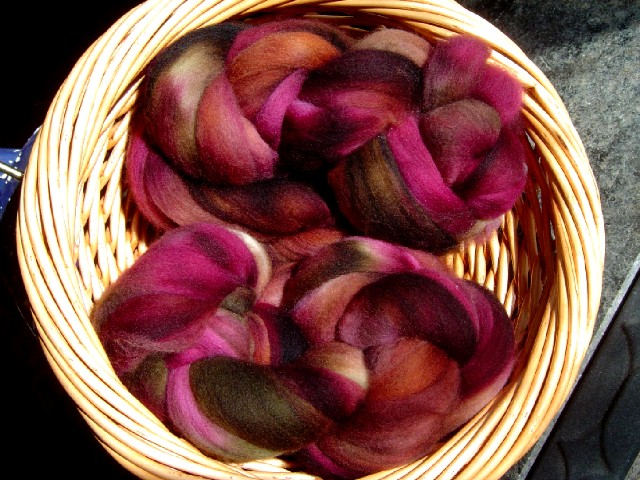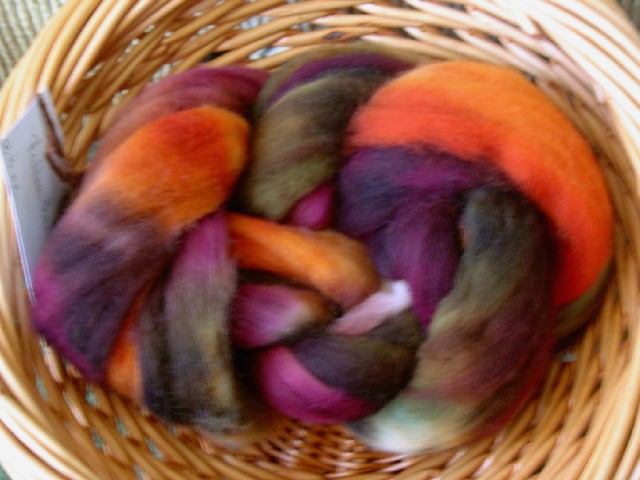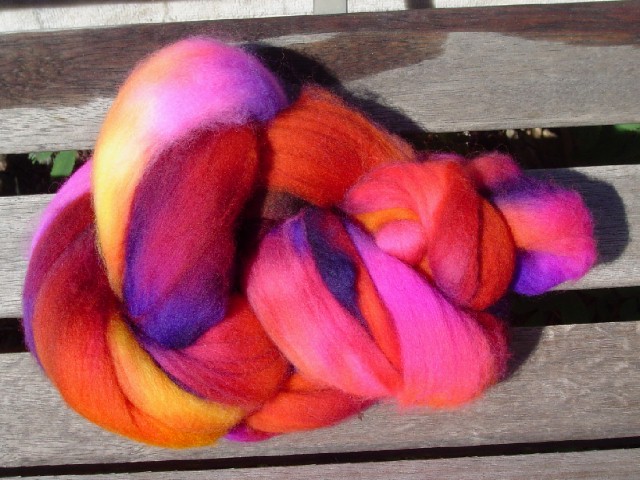 Chocolate Cherries Fallen Leaves Fiery Skies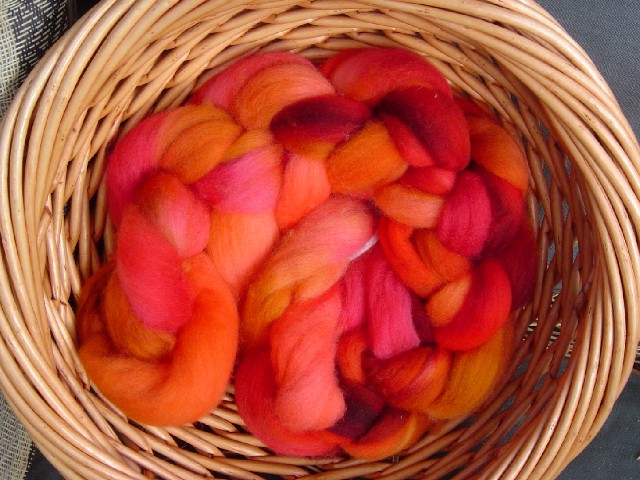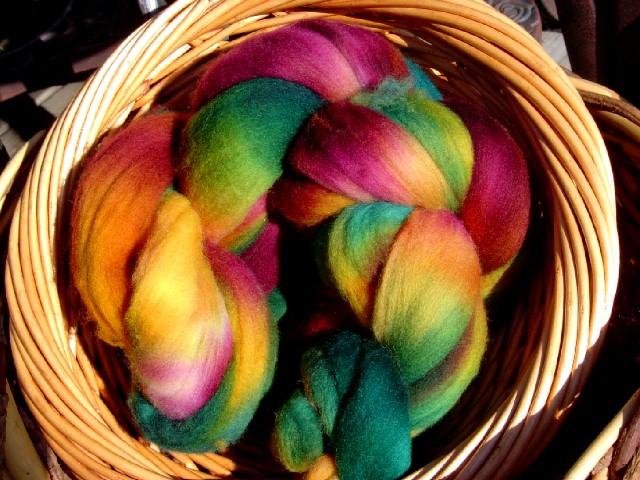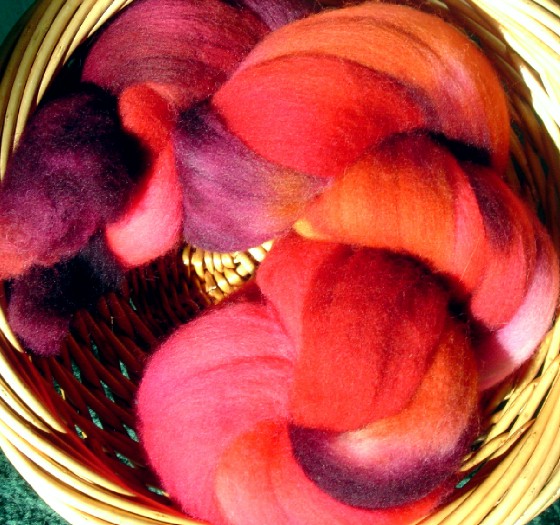 Flame Harvest (revised) Hawaiian Sunset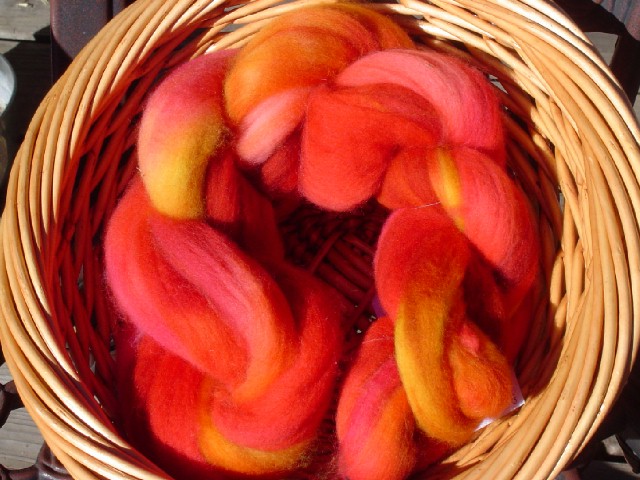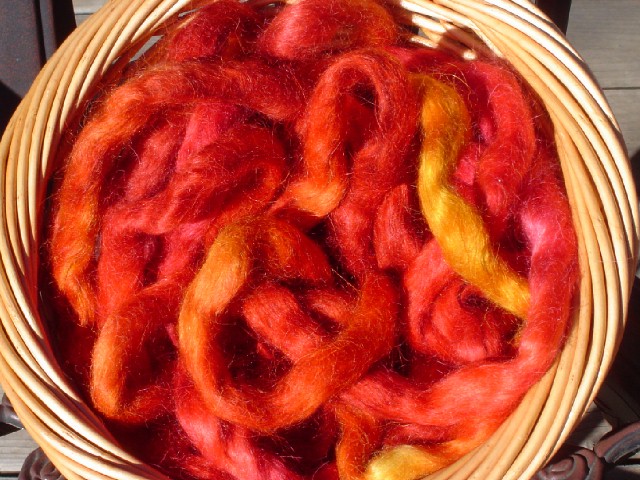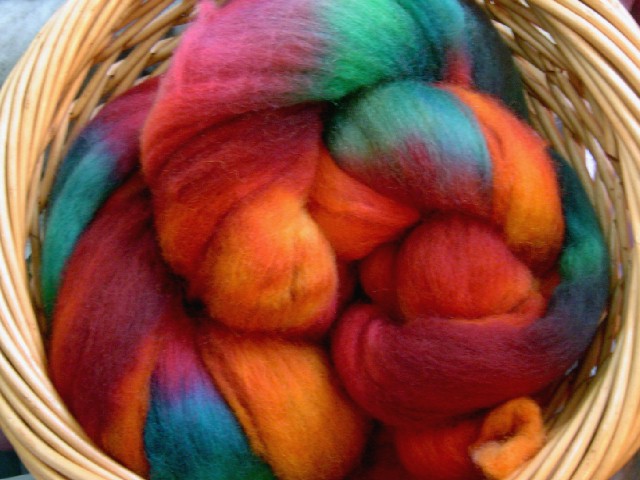 Japanese Maple (on wool) Japanese Maple (on mohair) Love & Peace Roses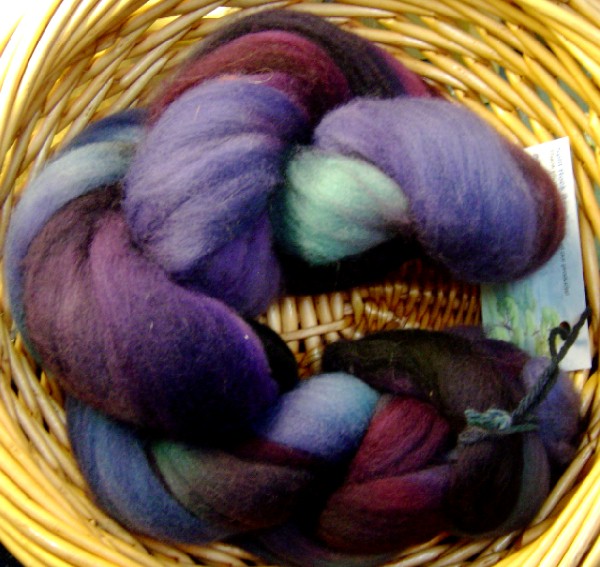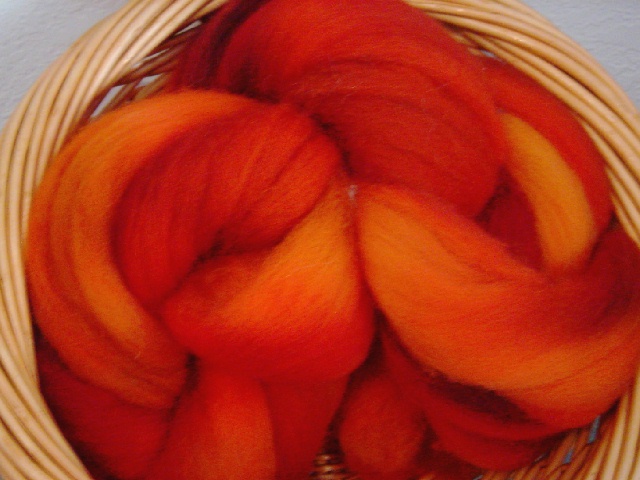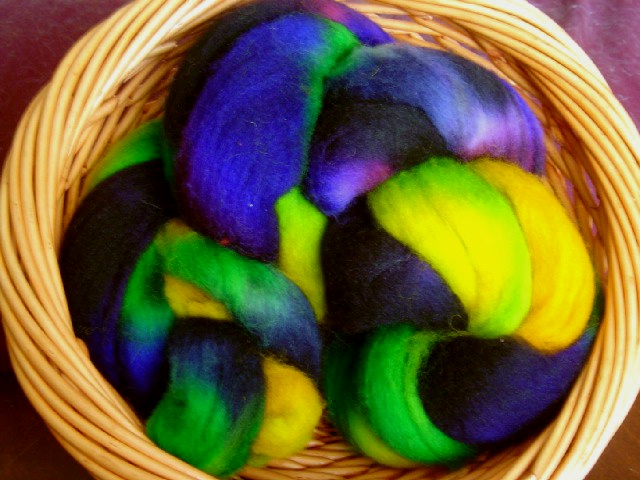 Northern Lights Nutmeg & Paprika Pansies (variation)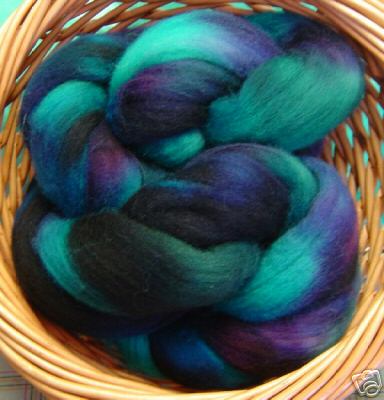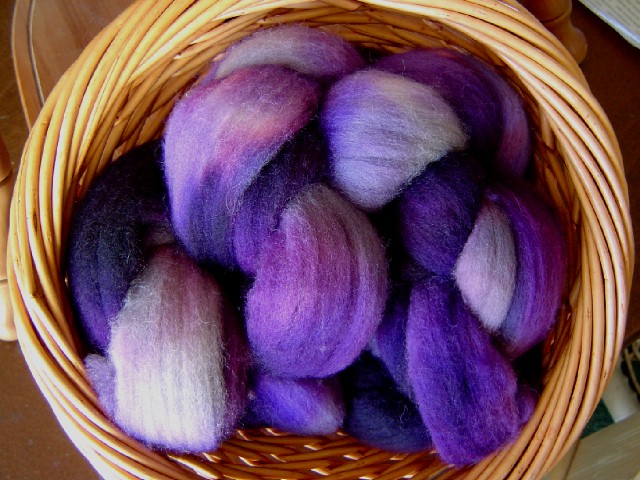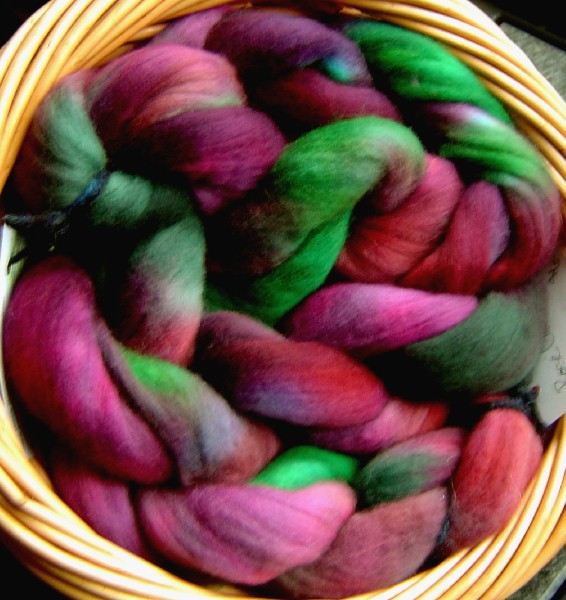 Peacock Purple Dawn Rose Garden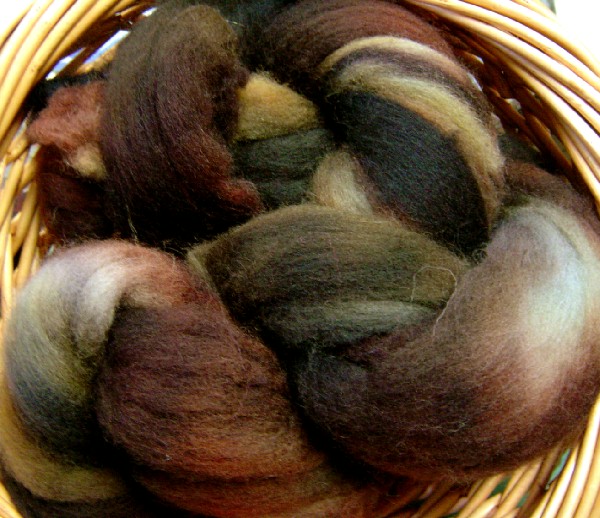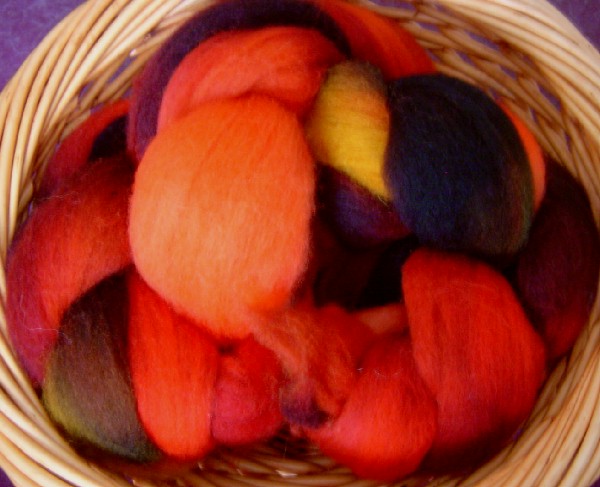 Sable & Mink Vermont
Updated Colorways (April 17, 2007)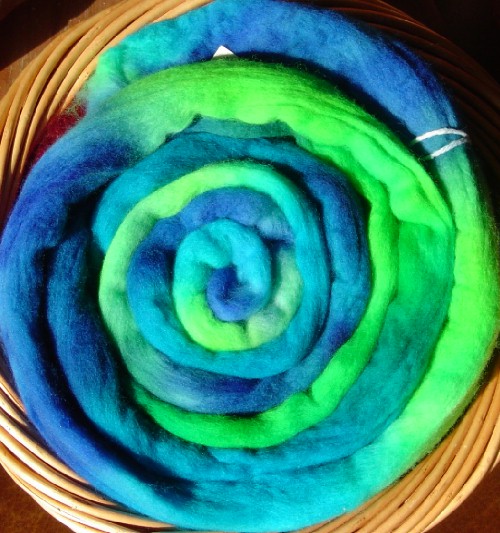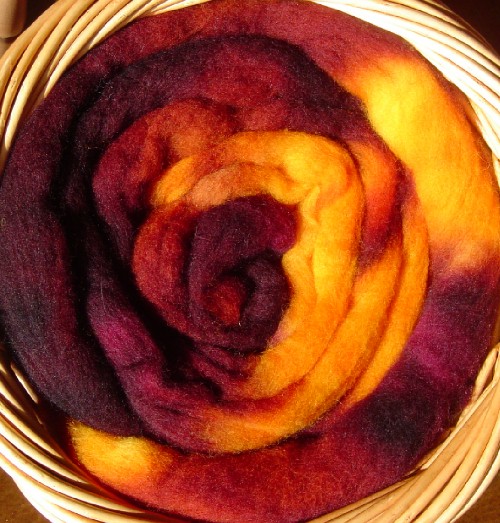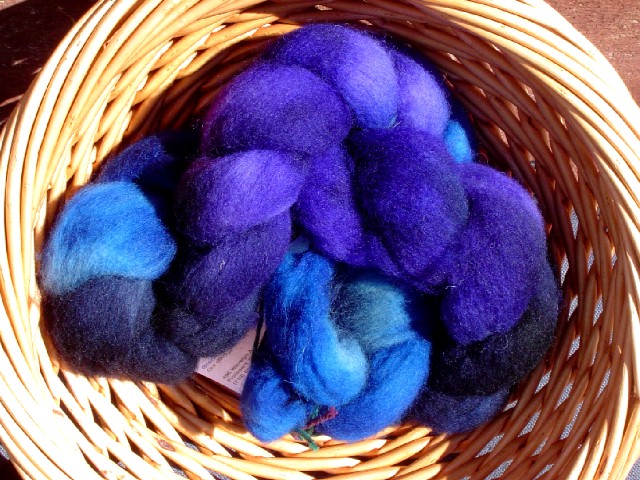 Bay Breezes Bronzed Burgundy Dusk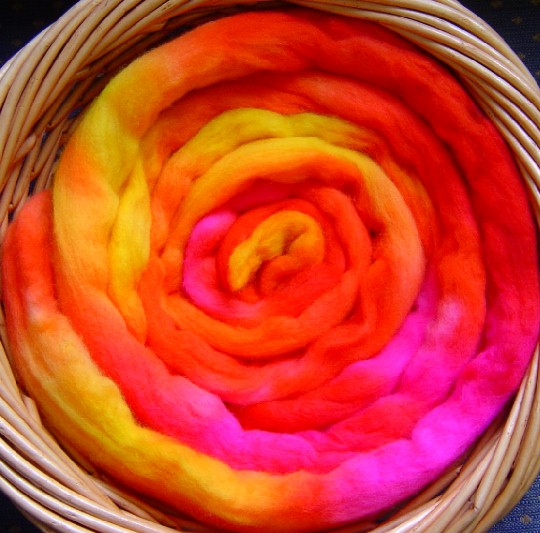 Tropical Sunrise
Updated Colorways - Added September 14, 2007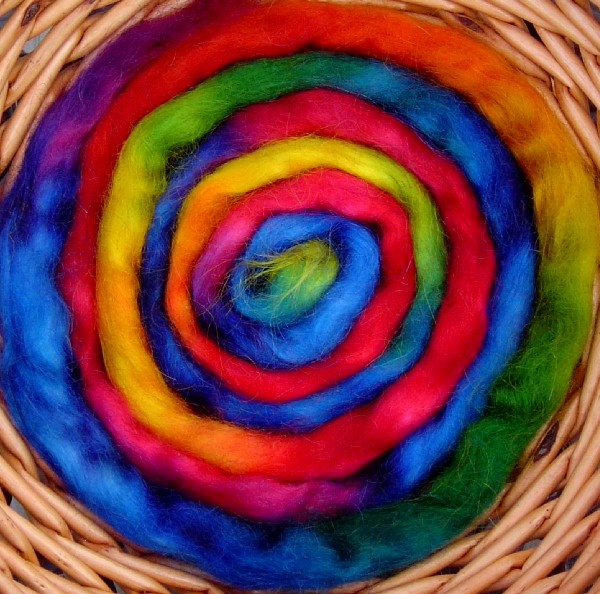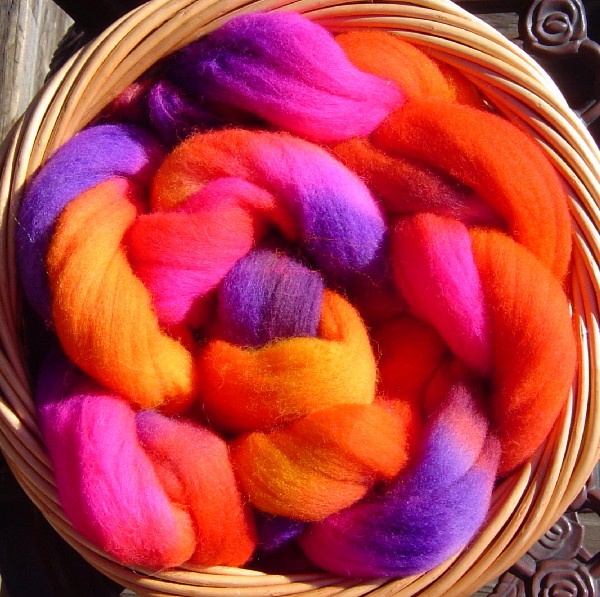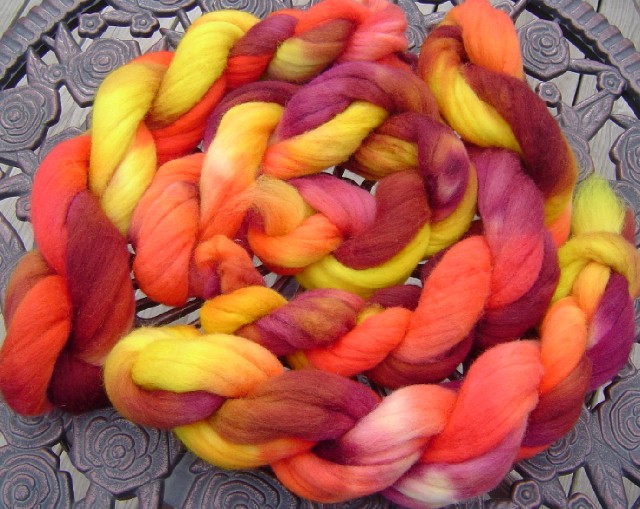 Brights Electric Sunrise Fruit Salad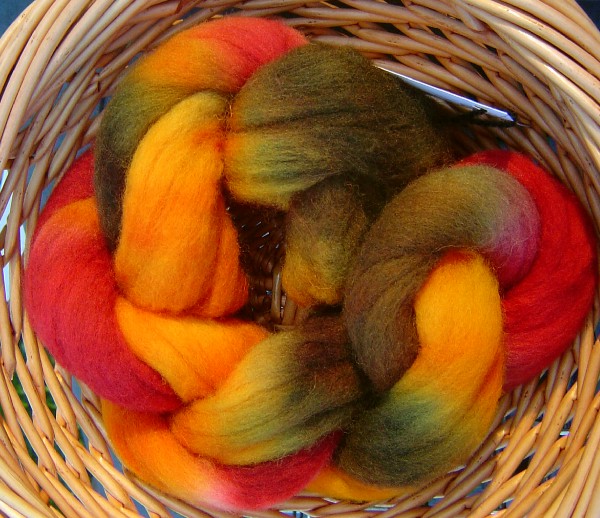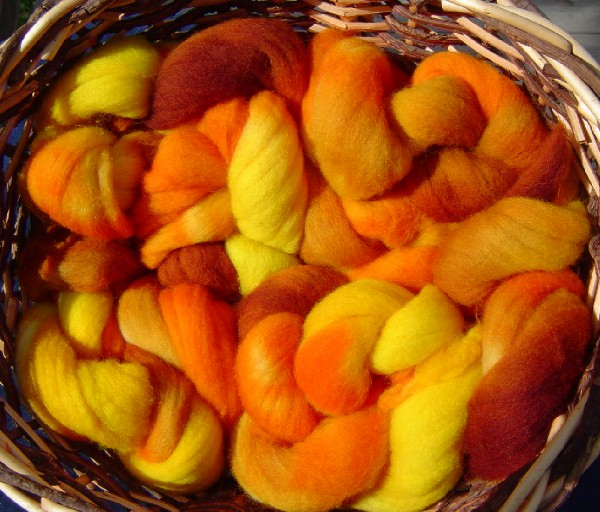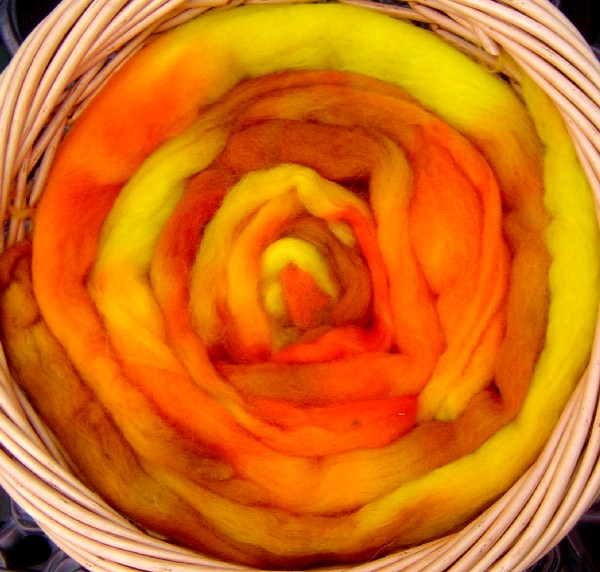 Aspens @ Summer's End Marigolds Sunflowers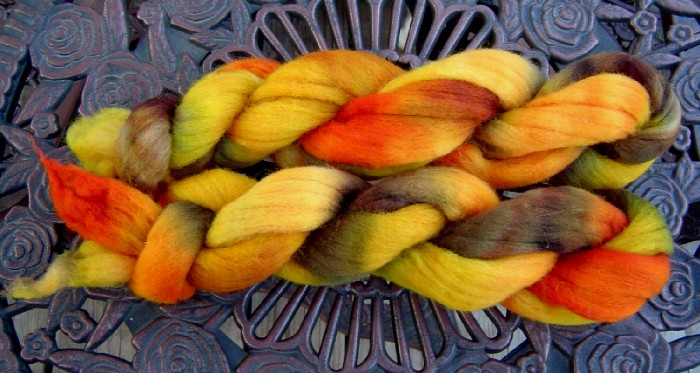 Oak Leaves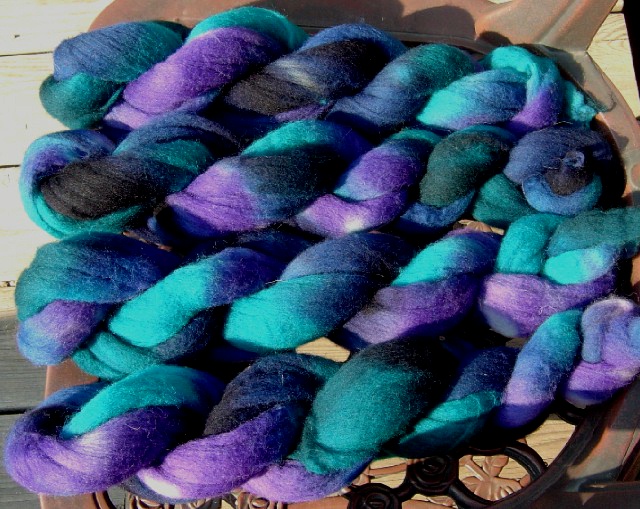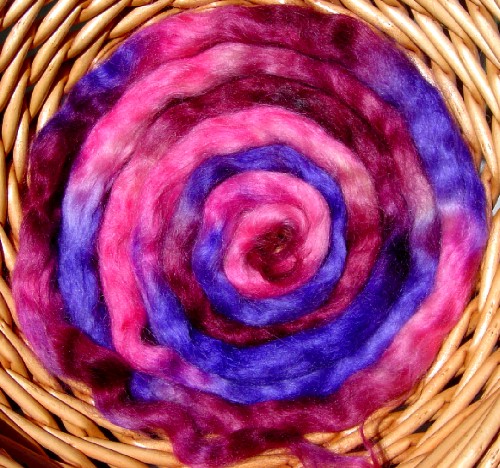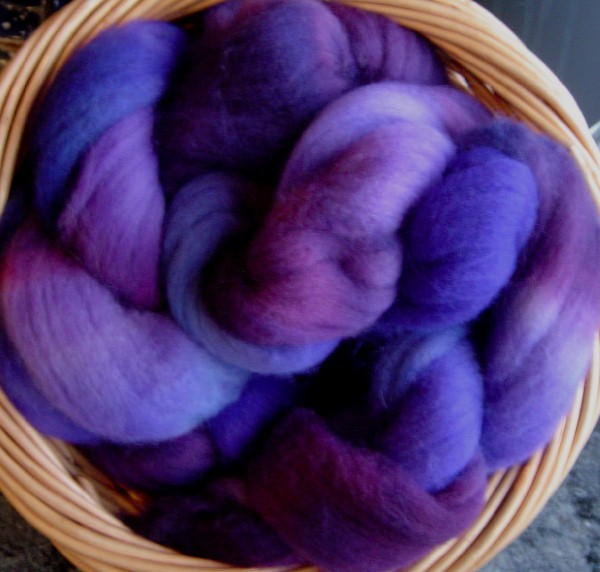 Precious Jewels Roses & Lilacs Crushed Grapes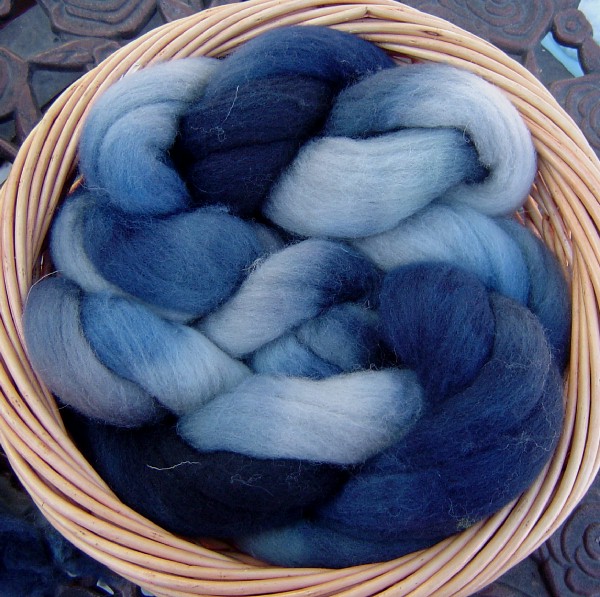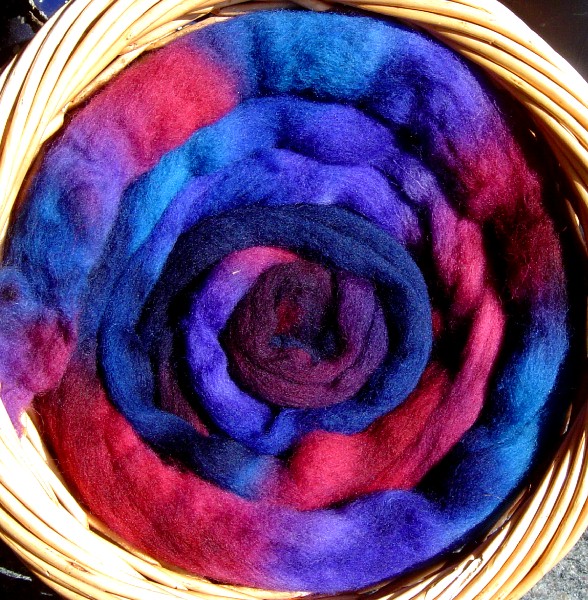 Faded Jeans Rhapsody in Blue Alpenglow II
New colorways will be added to this page on a regular basis. Keep checking back to see what new colorways we have created!
Colorways may be retired without notice.
Click Here to See Rovings Spun into Yarn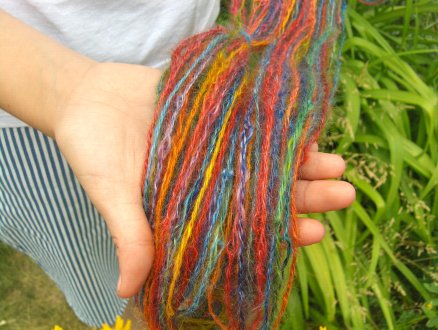 Please keep in mind that monitors vary so colors may appear different on your monitor. Photos were taken in different lighting situations so color variations are apparent in these photos. Please use them as a general guide for color.
We welcome special orders - just ask!