Split Rock Shimmering Sands
Suri Solution x Little Rock Charisma
DOB 10-30-2007
$1,500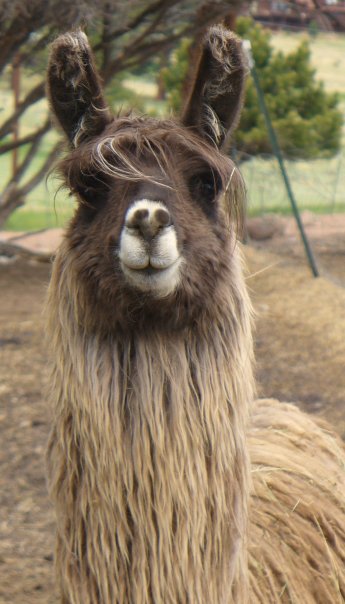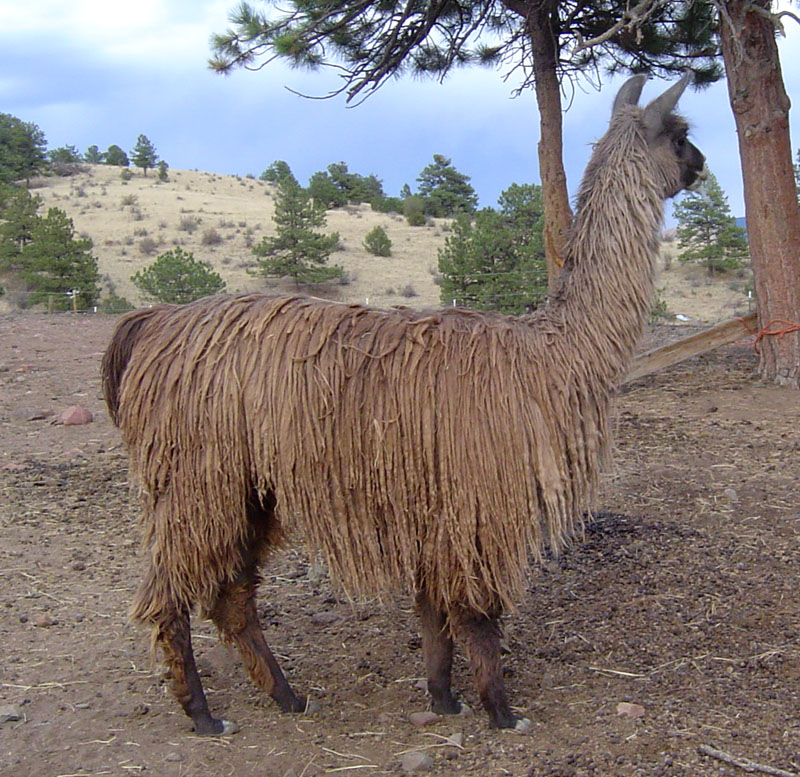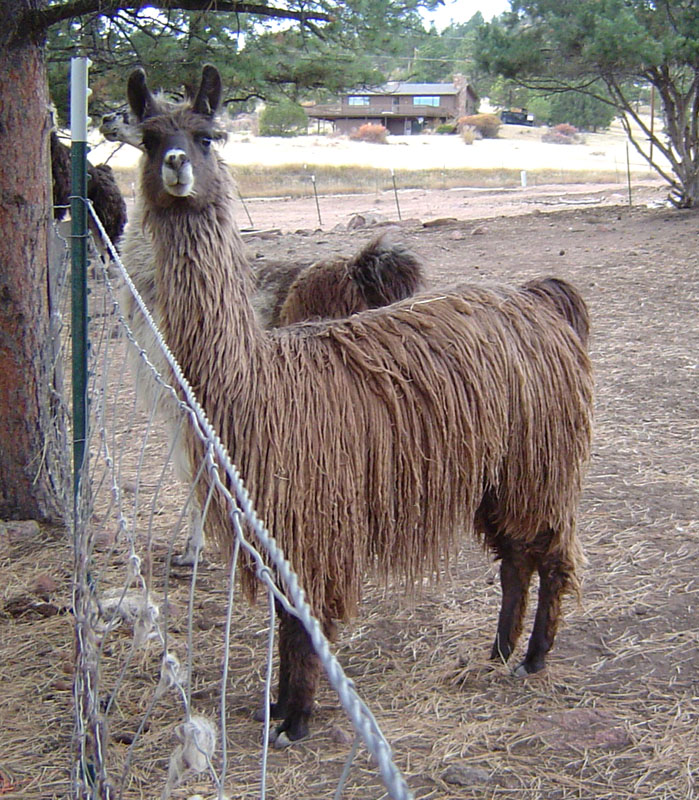 This beautiful suri male is sired by Suri Solution, a miniature suri Kantu grandson, out of Little Rock Charisma, a foundation miniature Ivory Pond's Black Jack daughter. Shimmering Sands, aka Shimmer, is a stunning rose gray with gorgeous suri fiber that has incredible luster and pencil locked architecture. He has a strong level topline, a nice high tail set, nice bone structure, beautiful ears, he's proportional and he has loads of style and presence. Shimmer is small so he will most likely be a miniature llama - add that beautiful rare rose gray suri fiber to the package and you have a stunning rare gem!
We measured Shimmer on June 13, 2009 and he was 36-3/4". We will measure him again soon now that he is full grown. If he is under 38" he will be a mini llama - if he goes over 38" but stays under 40" he will be a foundation mini llama. His sire is 39" and his dam is just under 40" so they are both foundation mini llamas.
Take a look at Shimmer's first cria, shown at the bottom of the page. She has incredible fiber with a stunning rose/silver color to it and she is absolutely gorgeous!
Lineage includes: Kantu, Ivory Pond's Black Jack, Union Jack, Ransom.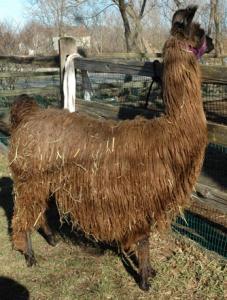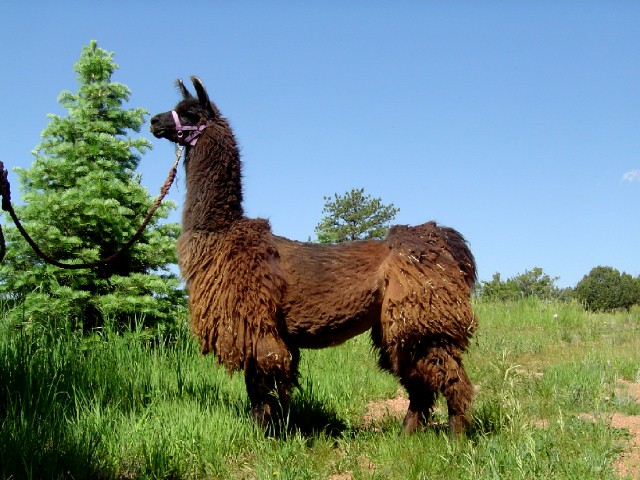 GC's Suri Solution Little Rock Charisma
We bred Shimmer to our silver female, Minnie Pearl, who delivered a stunning rose gray/silver suri female cria on June 22, 2011. Here are several photos of Split Rock Roses, Champagne & Pearls (aka Rosie)